People staying at home to stop coronavirus spreading faster across the UK are "making a difference", a top government official has said.
Sir Patrick Vallance, the UK's chief scientific adviser, tried to encourage the public to carry on social distancing as the country enters week two of lockdown.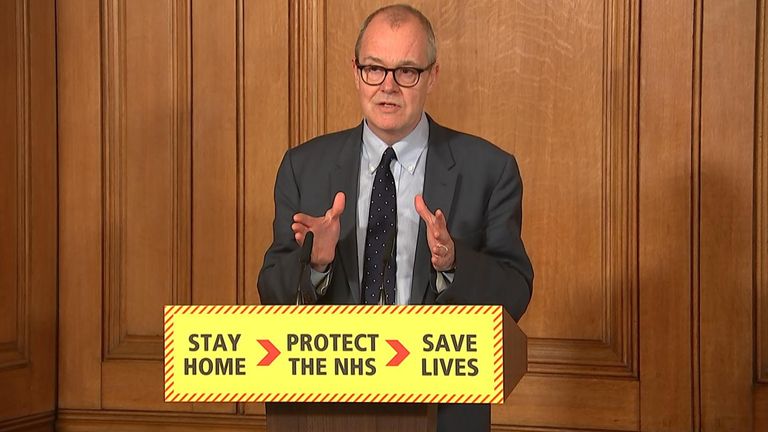 He said the measures were vital to significantly cut the number of people passing on COVID-19, on the same day the UK death toll rose to 1,415.
It is seven days since Prime Minister Boris Johnson made a historic address to the nation and told the public to stay home to save lives and protect the NHS.
Since then, most businesses have been urged to close and let employees work from home and police have been given powers to issue £60 fines for "non-urgent" travel.
Source: Read Full Article