Boris Johnson will on Sunday set out the government's plan for lifting coronavirus lockdown measures.
The prime minister has promised some COVID-19 restrictions in England could be eased as soon as Monday.
However, cabinet minister Brandon Lewis warned people "it would be wrong to get too carried away" at the prospect of lockdown measures lifting.
He told Sky News that the government would be "very cautious" due to the risk of a second spike in coronavirus infections.
So, what might – if anything – change from next week?
Workplaces
Companies in some sectors, including construction, manufacturing and farming, have been able to continue working during the UK's lockdown.
And essential retailers, largely supermarkets and food shops, have also been allowed to remain open.
However, with more than six million Britons furloughed from their jobs, the prime minister has told MPs he wants to "enable people safely and securely to go back to work and earn their pay packets".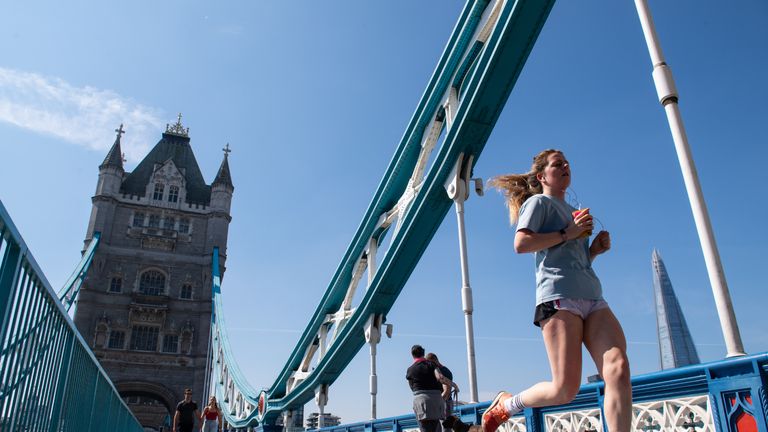 Business groups, major employers and trade unions have received draft government guidelines setting out how companies can resume working safely when lockdown measures are eased.
The guidance includes requirements to maintain social distancing of two metres, demarcating office space with tape on floors and desks, and restricting access to lifts.
To reduce congestion in offices, shifts are likely to be staggered and many staff who can work from home will be required to continue to do so for many months to come.
Source: Read Full Article