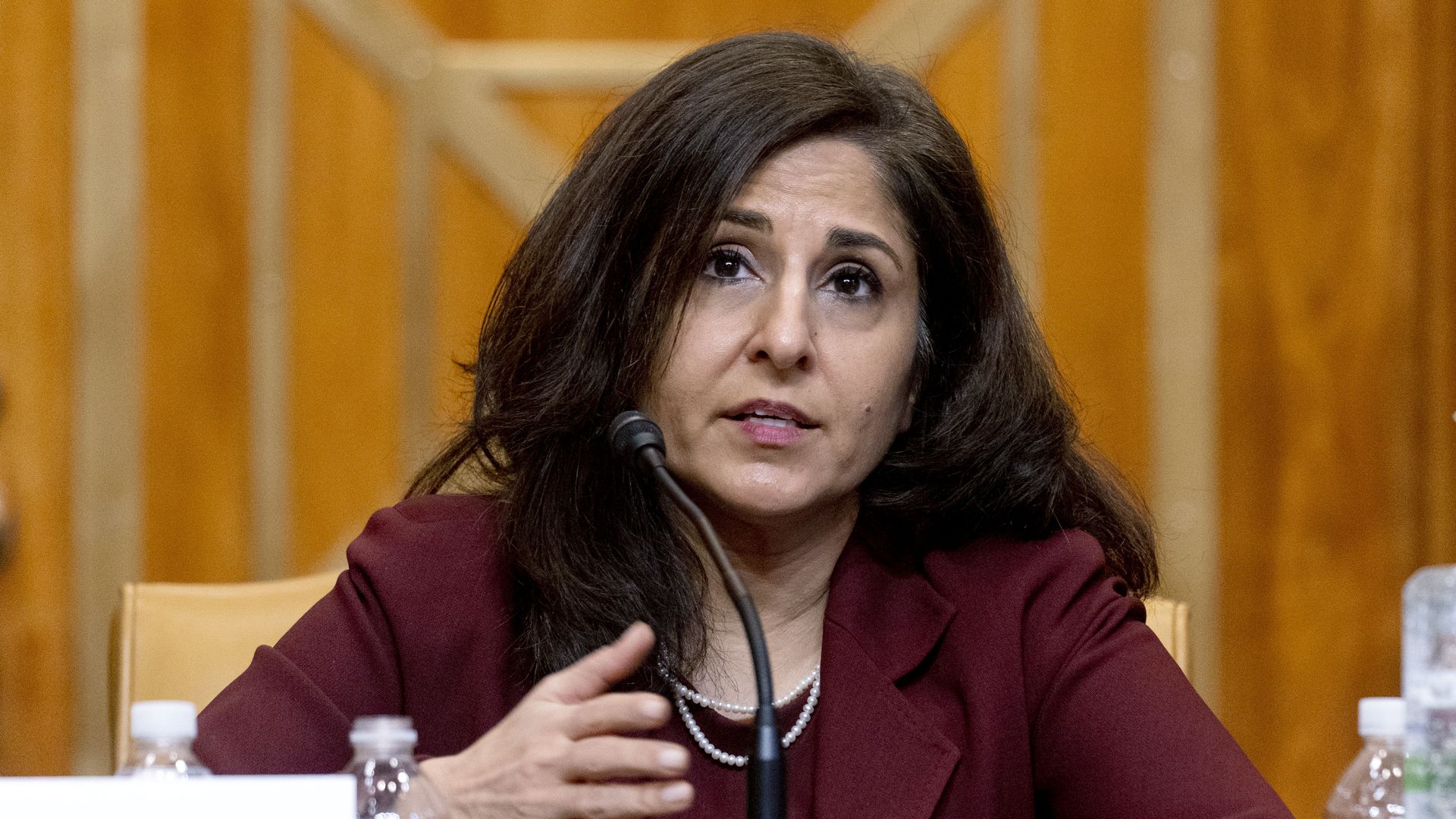 Neera Tanden speaks during a Senate Budget Committee confirmation hearing on Feb. 10. Photo: Andrew Harnik/AP/Bloomberg via Getty Images
Neera Tanden was named White House staff secretary on Friday, according to a White House official. The appointment comes after her nomination to lead the Office of Management and Budget was withdrawn in May after several senators voiced opposition.
Driving the news: Tanden's new role, described by the official as the "central nervous system of the White House," will put her in charge of managing a range of issues and documents for President Biden, including briefing books and decision memos.
Tanden, who will start in her new role on Monday, replaces Jessica Hertz, a former Obama administration attorney, who is leaving the job on Friday, Politico first reported.
The Washington Post first reported Tanden's move.
The big picture: Tanden will retain her title as White House senior adviser, a position she assumed after her nomination was withdrawn.
Tanden drew scrutiny for her social media activity during the Trump presidency, in which she frequently criticized the administration.
Tanden, an Indian American, will be the first woman of color to hold the position, according to the Post.
A longtime aide to Hillary Clinton, Tanden became president of the liberal Center for American Congress after leaving the Obama administration, Axios previously reported.
Go deeper: Former OMB nominee Neera Tanden joins White House as senior adviser
Hans Nichols contributed to this report.
Source: Read Full Article