Protests have erupted in Beirut as residents blame Lebanon's leaders for the deadly explosion that killed at least 145 people.
Dozens of protesters threw stones at security forces and set tyres on fire near the country's parliament in central Beirut on Thursday evening.
They were eventually pushed back after security forces, including army soldiers, fired a few rounds of tear gas to disperse the crowd.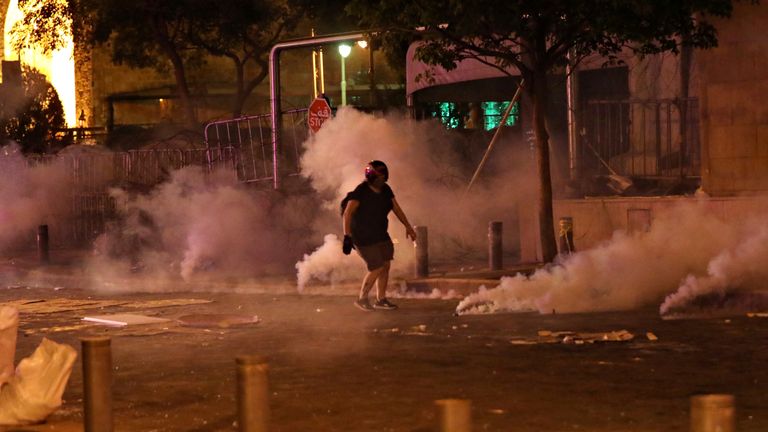 Hours before, locals used French president Emmanuel Macron's visit to let the world know they want political reform in a country that was already struggling with economic and political crises.
Mr Macron visited the capital's port that was devastated on Tuesday after 2,750 tonnes of ammonium nitrate set off a massive explosion that left 300,000 people – more than 12% of Beirut's population – homeless, and thousands injured.
Lebanon's customs chief said the cabinet was previously warned by a security agency that the stockpile of chemicals, confiscated from an impounded Russian cargo ship in 2013, was dangerous.
The report has compounded anger as few people can rebuild homes and businesses, with unemployment and poverty having already mounted during the financial crisis blamed on the government.
Source: Read Full Article