The first coronavirus case has been reported in one of the camps housing more than one million Rohingya refugees in southern Bangladesh.
A person from the Rohingya community and a local person from the Cox's Bazar district both tested positive and have been isolated, according to Bangladesh's refugee commissioner, Mahbub Alam Talukder.
A UN spokeswoman said teams were working to trace, quarantine and test anyone the patients may have come into contact with.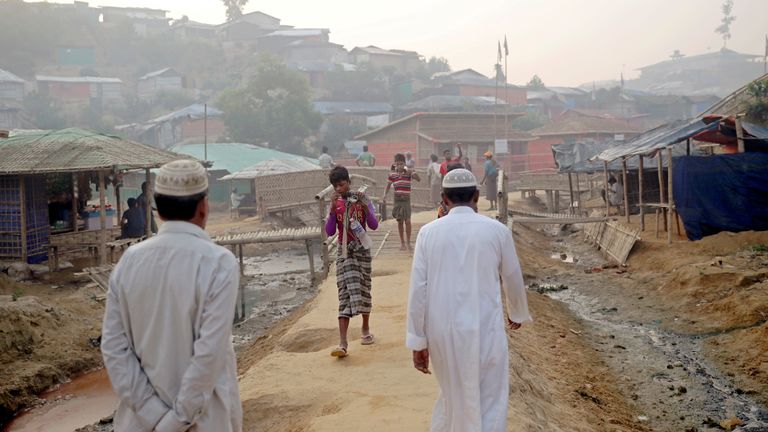 The camps are more densely populated than the most crowded cities on earth, with people living in plastic shacks side by side.
Each shack is home to up to 12 people, despite measuring barely 10 square metres.
Aid workers had previously warned there could be a potential humanitarian disaster if COVID-19 reached the camps.
Manish Agrawal, Bangladesh country director at the International Rescue Committee, said: "Here, people are living 40,000 to 70,000 people per square kilometre.
"That's at least 1.6 times the population density on board the Diamond Princess cruise ship, where the disease spread four times as fast than in Wuhan at the peak of the outbreak."
People in the camps do not have enough soap and water to protect themselves and health facilities do not have enough staff or space.
Source: Read Full Article